Chamber News
Stay informed and discover the latest happenings in Belleville, Ontario with the Belleville Chamber of Commerce News.
POSTED |
February 5, 2021
Support for business is needed for economic recovery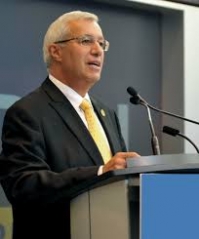 Vic Fedeli, Minister of Economic Development, Job Creation and Trade, issued the following statement in response to today's monthly employment release by Statistics Canada:
"Employment in Ontario decreased by 153,500 in January. In the last eight months Ontario's employment has increased by 739,800. This month's employment numbers underscore the significant economic impacts of COVID-19. These numbers serve as a stark reminder that behind every economic statistic is a family, a worker or a business owner and the work that lies ahead of us to reach a full economic recovery.
The government imposed a provincial Stay-at-Home order in January to stop the spread of COVID-19 and help keep people safe. However, there is no denying that the impacts are being felt throughout the economy. We know that many Ontarians continue to struggle during this challenging time and that is why we are providing unprecedented support to workers, businesses and families as we plan for our economic recovery.
We recently launched the new Ontario Small Business Support Grant, which provides a minimum of $10,000 and up to $20,000 to help eligible small business owners impacted by the Provincewide Shutdown. Each eligible small business can use this funding in whatever way makes the most sense for their individual business.
Eligible small businesses dealing with unexpected costs of personal protective equipment can also apply for one-time grants of up to $1,000 through Ontario's Main Street Relief Grant. Our government is also providing $600 million for property tax and energy cost rebates to support businesses required to close or significantly reduce services because of public health restrictions.
We are all in this together. The people of this province continue to step up and make the necessary sacrifices to help slow the spread of COVID-19. By working together, we will defeat this terrible pandemic, restart the job creation engine of Canada, and lay the foundation for a brighter future."