The Voice of Business, your voice in action. See where it can influence policy at the Municipal, Ontario and Canadian Chamber levels. Here is what we have been working on so far:
Latest Issue of Quinte Business Exchange is released.
The Quinte Business Exchange was designed to promote Belleville and Quinte West Chamber members to the region. This month view the Distinguished Businesses of 2016.
Belleville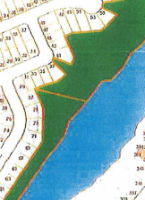 Fire Department Survey – May 29, 2014
The agenda for this week's Belleville City Council meeting included a motion to accept a report from Fire Chief Mark MacDonald that would eliminate what is referred to as the "Coincidental Response Area." This describes an area of the City where both Belleville Fire groups (Volunteer and Full Time) respond. Council tabled the discussion to their next meeting with the intent to provide the public an opportunity to provide their views on the proposal. The Chief's report would clarify who should respond by assigning specific areas to each of the groups. The rationale is that deploying both groups is an inefficient use of Fire Department resources. READ THE FULL REPORT HERE
New Police Station Headquarters Suggestion – April 30, 2014
…The chief executive officer of Belleville Chamber of Commerce didn't know what to expect when Ruth Ferguson-Aulthouse and Stephen Hyndman of RFA Planning Consultants Inc. released the Downtown South Redevelopment Plan proposal Tuesday.
He said the chamber has been encouraging the City of Belleville to explore further these types of private and public partnership agreements for some time. READ MORE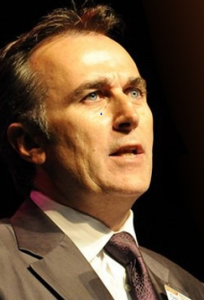 Build Belleville: The Belleville Chamber's position – February 21, 2013
Given the comments made recently regarding the Chamber's position on the Build Belleville Plan, there appears to be a need to clarify our position for you our members.
The intent of this statement therefore is to provide a perspective on our position. Our duty as your Chamber is to represent all of our members and we look at issues without a political or partisan slant. READ MORE
CEO Report: November 2013
The focus of the Chamber's day to day operations during this time of the year is on achieving our year end goals. This includes membership, budget, providing visitor services, executing the Santa Claus Parade and completing any reporting requirements. In addition, we have begun the planning process for 2014 which includes our board elections, AGM, 150th anniversary celebration, and the training and orientation for our new board and committee member. READ MORE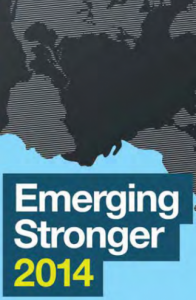 Ontario Chamber of Commerce – Emerging Stronger 2014: A Tranformation Agenda for Ontario's Economic Future
Emerging Stronger is a five-year agenda aimed at facilitating Ontario's growth and prosperity. It identifies clear and tangible actions required to ensure that Ontario remains the best place in the world to live, invest, and build a business.
Ontario has made considerable progress across many fronts on our five key priorities that we identified in Emerging Stronger 2012 and 2013. However, as this document shows, there is much left to do. READ MORE