Chamber News
Stay informed and discover the latest happenings in Belleville, Ontario with the Belleville Chamber of Commerce News.
More workers qualify for CERB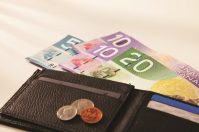 The Government of Canada announced on Wednesday, Apr. 15 that more Canadians will now qualify for the Canada Emergency Response Benefit (CERB). In addition to those who already qualified, the CERB is expanding to include people who:
earn up to $1,000 per month
are seasonal workers
have recently had their EI run out.
These changes are retroactive to March 15.