Chamber News
Stay informed and discover the latest happenings in Belleville, Ontario with the Belleville Chamber of Commerce News.
Reopening fast-tracked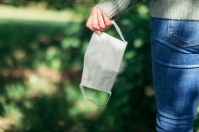 Ontario announced today that mask use will no longer be mandated, as well as self-isolation for COVID-exposed people or symptom screening requirements in most situations as of March 21, with a wider effort to end all emergency pandemic requirements by the end of April.
Ontario will end the requirement to wear masks in most indoor public settings and schools on March 21. Although the government recommends make use whereever possible after that date, it will no longer be mandatory.
Ontario Chief Medical Officer Dr. Kieran Moore said "It is a choice now - you can do your individual risk assessment".
Users of public transit and all patients, residents, visitors and staff in hospitals, congregate care settings, jails and the long-term care system will continue to be required to don masks until at least April 27.
The province's Reopening Ontario Act and all related emergency measures, including those mandating mask use across the hospital sector, are set to expire on April 27.
Learn how Ontario is moving forward and what is changing when...