Chamber News
Stay informed and discover the latest happenings in Belleville, Ontario with the Belleville Chamber of Commerce News.
POSTED |
October 27, 2022
Police Chief Callaghan committed to making Belleville the safest city in Ontario.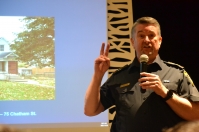 Belleville Police Chief Mike Callaghan, spoke at the Chamber breakfast held on Wednesday, October 26th at Sans Souci downtown Belleville.
The Chief was clear that it is the goal of the Belleville Police Services to make this city the safest in Ontario.
Chief Callaghan spoke passionately about the challenges facing our city and the evolution of policing, including homelessness, mental health and additions and that people sufffering need empathy. He enlightened the crowd as to the fact that more than 40% of police calls involve mental health and addiction issues.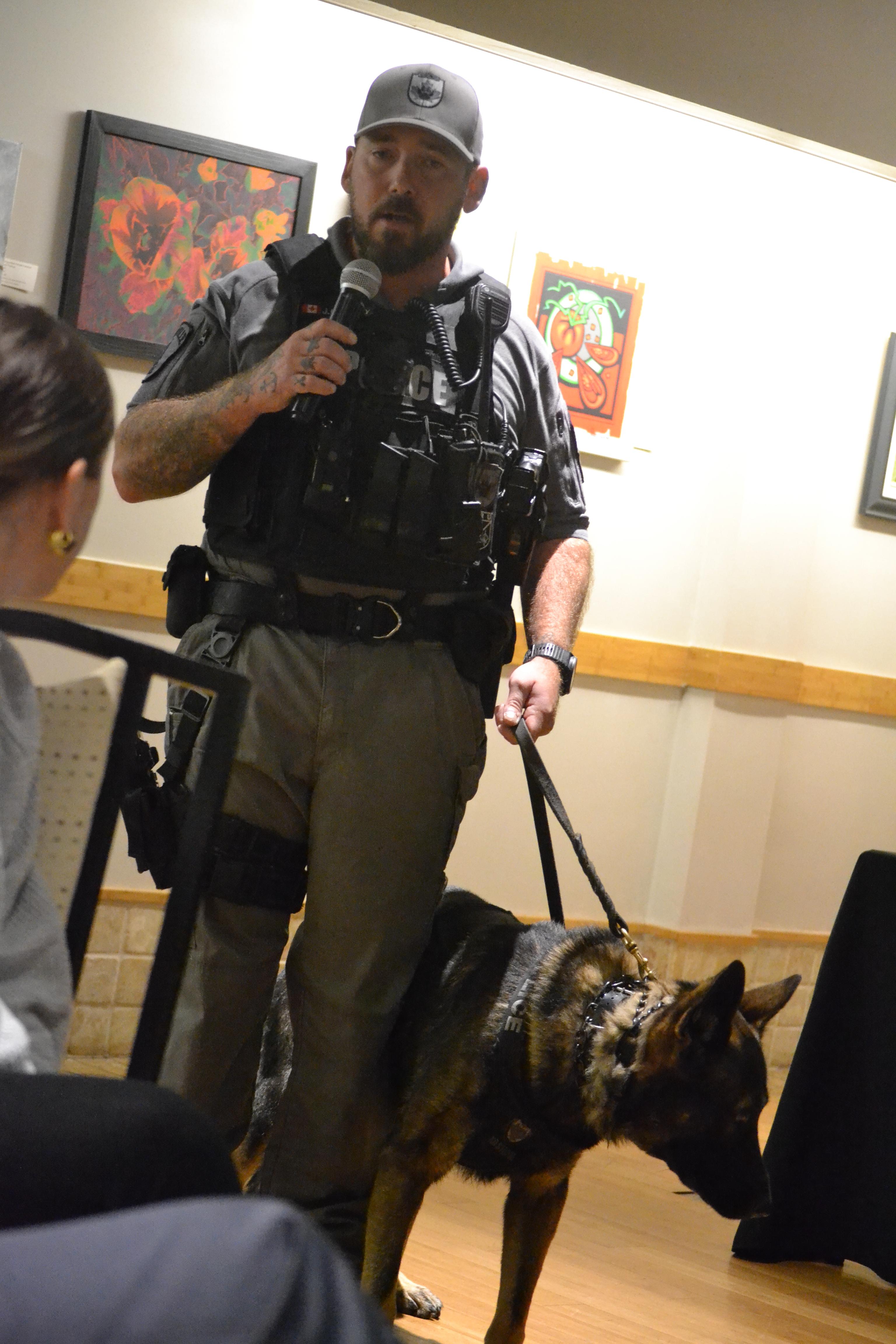 He also spoke at length about the increasing affect of organzied crime from the GTA and the rising number of drug and firearm crimes.
We were also introduced to one of the favourite members of the force, Bax, a four-year old German Shepherd, and his handler Constable Jesse McInroy.
Thank you to Agilec for partnering with the Chamber as our breakfast sponsor. Thanks Sasha Baillargeon for joining us.
Thank you to Starboard Communications for their continued sponsorship of our early morning coffee mingle.
Thanks to Quinte News John Spitters for reporting. You can read the full story at https://www.quintenews.com/2022/10/26/policing-an-ongoing-challenge/


Don't miss the last Chamber breakfast of the year.
November 23rd at Sans Souci, where we will hear from some of the recent Quinte Business Achievement Award Winners, including:
Michael Summers from Nesda - Business Person of the Year
Kristin Crowe from Alarm Systems - Specialized Services of the Year
Sandie Sidsworth from Enrichment Centre for Mental Health - Not-For-Profit of the Year.
READ MORE and register at this link.