Chamber News
Stay informed and discover the latest happenings in Belleville, Ontario with the Belleville Chamber of Commerce News.
POSTED |
September 23, 2022
Membership Appreciation Mingle and BTM Block Party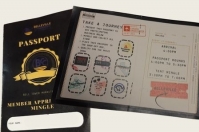 Almost 140 members registered for the Membership Appreciation Mingle and Block Party held on September 8th at the Bell Tower Marketplace (BTM).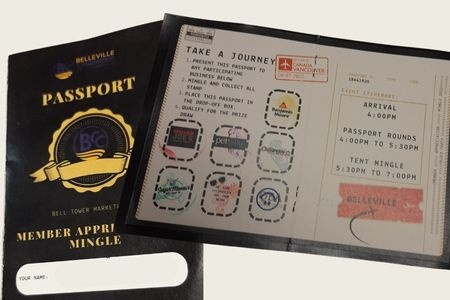 The event started with a trek around the plaza to visit our Chamber members, using a passport as their guide. All those who completed the journey were entered into the Grand Prize Draw, which was donated by all the participating members.
We met under the tent for our prize draws, enjoyed not only terrific food, courtesy of our BTM members, but also networking with the Belleville business community.
GRAND PRIZE DRAW WINNER:
Bryan Emmerson ~ Clarity Business Coaching
Additional prizes were donated by our BTM Members. Congratulations to those winners.
CHAMBER PRIZE WINNERS:
Chamber Chat - 4 ads (Value $150) ~ Delilah Chartrand - Nesda Technologies
Chamber Website Ad for 3 months (Value $150) ~ Brandon Urch - Habitat for Humanity
Golf Tournament Hole Sponsorship (Value $250) ~ Michael Summers - Nesda Technolgies
Waterfront Sponsorship (Value $500) ~ Amber Darling - Trenval (who will be gifting to a client)
Bring a Friend to Breakfast (Value $50) ~Tom Pace - Quick Fix Waterproofing Inc.
Breakfast Sponsorship (Value $1000) - Tammatha Denyes - Quinte Business Accounting Services
President's Dinner - 2 tickets (Value $240 +) ~ Dan Wheeler - Expedia Cruises
Membership Fees 2023 (up to 5 Employees) ~ Alarm Systems
See video below for pictures from the event.