Chamber News
Stay informed and discover the latest happenings in Belleville, Ontario with the Belleville Chamber of Commerce News.
Meet Joseph Kehoe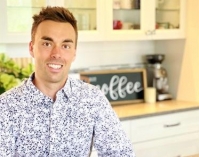 MEET OUR MEMBER SERIES: Joseph Kehoe, REALTOR® with Royal LePage ProAlliance
Joseph was born and raised in Belleville, later moving aroud Ontario while receiving his post-secondary education and professional work experience. The majority of these years were spent split between Ottawa and Toronto before settling back in his hometown of Belleville.
Joseph expressed a deep passion for real estate from an early age. As a homeowner and budding real estate investor, he can assure his clients that he has a comprehensive understanding of the local real estate market and current market conditions.
Joseph's goal as a REALTOR® with Royal LePage ProAlliance and Royal LePage Commercial is to provide you with outstanding service that exceeds expectation. Joseph is willing and able to answer, direct and address all questions and concerns you have regarding the property buying or selling processes.
Joseph's strong understanding of financial investment and business practices makes him well-equipped to handle complex commercial real estate transactions.
Trust a professional with experience and access to the powerful analytical and marketing tools Royal LePage Commercial offers.
Whether you are looking for land development opportunities, starting a business, buying or selling a business, or investing in commercial real estate, Joseph is here to assist you along the way with your buying, selling or leasing needs.
Connect with Joseph through the Chamber's directory listing or visit his website.