Chamber News
Stay informed and discover the latest happenings in Belleville, Ontario with the Belleville Chamber of Commerce News.
Meet John Wright from StatsDrone
John Wright is the co-founder of an affiliate software company called StatsDrone, one of the Chamber's newest members.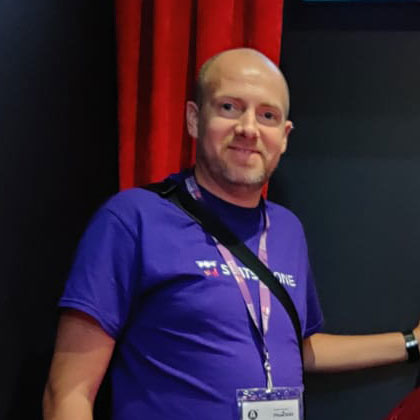 After graduating university with an engineering degree, he has been working for himself online learning the ins and outs of affiliate marketing. With nearly 2 decades of marketing experience under his belt, he made the transition towards building software tools to help other online marketers.
StatsDrone.com is a stats tool for affiliate marketers to track their stats, clicks and commissions in a single application. The company also produces a digital affiliate marketing magazine called Commission Magazine. Over a year ago, he made the decision to relocate himself and his company to Belleville from Toronto after a meeting with the Quinte Economic Development Commission. He chose Belleville over other cities in Ontario because of the location, relaxed pace of life and the support provided to small businesses.
"I got a chance to meet with a few people from QEDC, Trenval, BDC and staff from the city of Belleville and I was left impressed with their enthusiasm for helping businesses. My company is a small startup and I felt this region had more to offer than Toronto did especially in growing my company. The vibe I get from this town is that everyone is interested in helping others. 1 year into my move, I don't have any regrets and am looking forward to doing my part to creating jobs and getting more involved in helping the business community here. "
To learn more about our company visit statsdroneinc.com or check out our careers page at statsdroneinc.com/careers/
Welcome to the Chamber John!