Chamber News
Funding is available for the solution to this problem.from CFIA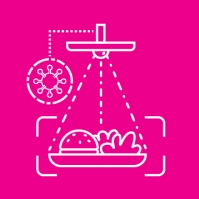 The Canadian Food Inspection Agency (CFIA) is lookiing for a field-deployable or heandheld device that detects food borne pathogens.
Think you can solve this challenge?
Check out more details on the problem specifics, the maximum grant value and travel expectations, eligibiility, evalutation criteria, and more.
Compete for funding to prove your feasibility and develop a solution. Challenge is open until July 28, 2020.