Chamber News
Stay informed and discover the latest happenings in Belleville, Ontario with the Belleville Chamber of Commerce News.
Are you eligible for a Canadian Emergency Business Account loan?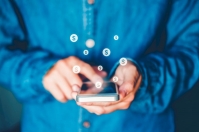 Today the online application process is launched for the Canadian Emergency Business Account loan.

The CEBA loan through large and small banks, as well as credit unions, includes:
A $40,000 interest-free (until December 31, 2022), government-guaranteed loan to help businesses pay for operating costs that are not able to be deferred as a result of COVID-19.

$10,000 (25%) of the $40,000 loan is eligible for complete forgiveness if $30,000 is fully repaid on or before December 31, 2022.

If the loan is not repaid by December 31, 2022, it will be extended for an additional 3‑year term bearing an interest rate of 5% per annum.

The loan can be repaid at any time without penalty.
To be eligible for the CEBA loan customers and clients that meet each of the following criteria will be eligible for the program:
The person applying has the ability and authority to bind the organization.

Your organization is an operating business (i.e., not a holding company) in operation on March 1, 2020.

Your organization's payroll expense in the 2019 calendar year was between $50,000 and $1 Million. You will need to provide:

Your employer account number, as reported at the top of the 2019 T4 Summary

Your employment income reported in Box 14 of their 2019 T4

Your 2019 T4SUM when requested upon audit

As per the requirements of the program set out by the Government of Canada, you will agree to use funds from this loan to pay for operating costs that cannot be deferred, such as payroll, rent, utilities, insurance, and property tax.

You have an active business operating account at your primary financial institution. Your account was opened prior to March 1, 2020.

You are not applying for this program at any other financial institution. You understand that applying for this benefit at more than one financial institution, as outlined as part of the government program, may result in prosecution by the federal government.
Here are links to the major banks for your online application process. If any of these links do not work, please contact your bank.

RBC - Online Banking for Business
TD - www.td.com/businessrelief
CIBC - CIBC Banking for Business
Scotia - https://www.scotiabank.com/ca/en/small-business.html
BMO - https://www.bmo.com/main/business/covid-19-business-support/
Thanks to Cloud Bookkeeping Services for sharing their insight.
Check out 'What is the Canada Emergency Business Account (CEBA)? published by loanscanada.ca.