Chamber News
Stay informed and discover the latest happenings in Belleville, Ontario with the Belleville Chamber of Commerce News.
POSTED |
December 9, 2020
12 Days of Small Business - Day 2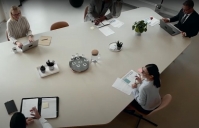 #SMEDIFFERENCEMAKERS
Ontario's small- and medium-sized enterprises (SMEs) have been at the centre of the economic crisis created by COVID-19. This situation has been of great concern to policymakers as not only are SMEs the backbone of the economy, they are also key to thriving and vibrant communities.
The report from the Ontario Chamber of Commerce, Small Business, Big Impact: How SMEs are Pivoting During COVID-19 highlights a range of Ontario's SMEs that have successfully adapted during this difficult time.
Hear stories from several of these incredible businesses: Enable Education, Cyclica, Norgen Biotek, PCL Graphics and Superior Strategies Supply and Service who have successfully pivoted in response to COVID-19.